SKYGITZ INDO MALAYSIA SISEK EDITION 100% HANDMADE Topwater Wooden GT Popper Tuna Trolling STICK BAIT Pencil LURE
SKYGITZ INDO MALAYSIA 100% PURE HANDMADE Topwater Wooden GT Popper Tuna Trolling STICK BAIT Pencil LURE
Specification:
Item type: INDONESIA IMPORTED, MALAYSIA READY STOCK (WAREHOUSE IN PUCHONG)
Condition: 100% brand new , PURE HANDMADE
Material: SOLID wood , KAYU MAHONY
100G 15CM
Feature:
1. Simulates the fish swimming posture in the water, and simulate the sound of small fish in the water when they are chased by large fish, luring large fish.
2. Surface system Simulation bait, which is mainly aimed at the middle and upper fishes, such as giant trevally, tuna.
3. Wonderful fishing tackle for sea fishing.
4.Pure hand measurement, natural floating wood.
#PopperLure #FishLure #PopperLureBait #HardBait #FishingTackle
READY STOCK
MALAYSIA TRUSTED SELLER
#MALAYSIAREADYSTOCK
Visit Our Official Website :
www.jualanpancingmalaysia.com
WhatsApp/SMS to : 0169333918
Cash On Delivery
PUTRAJAYA(8pm Onward) : TURNBERRY PRESINT 12 ,62000 PUTRAJAYA ( BY APPOINTMENT SAJA, WASAP DULU SBLM DATANG)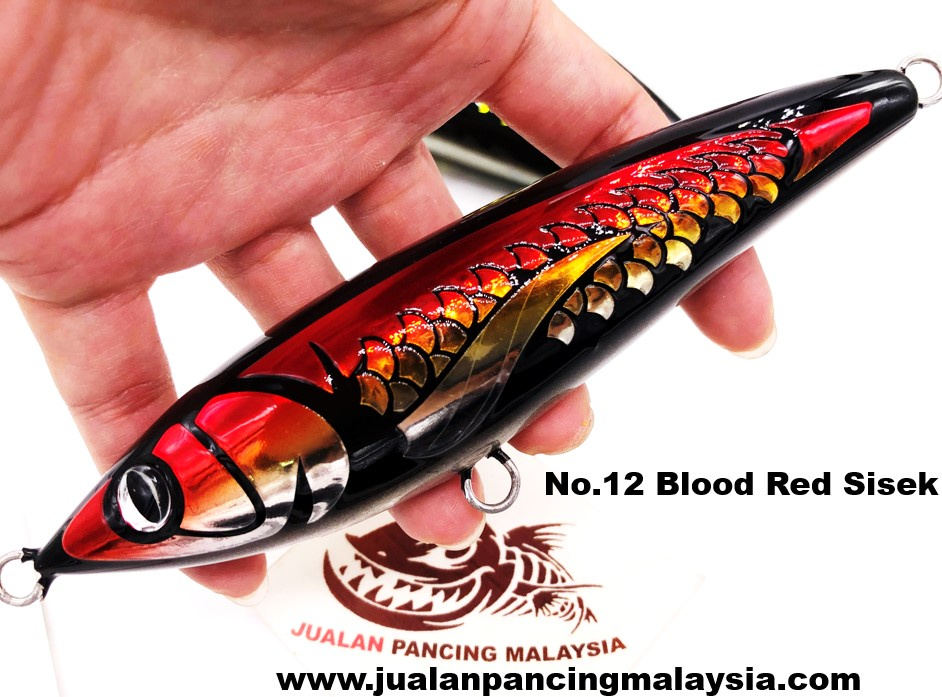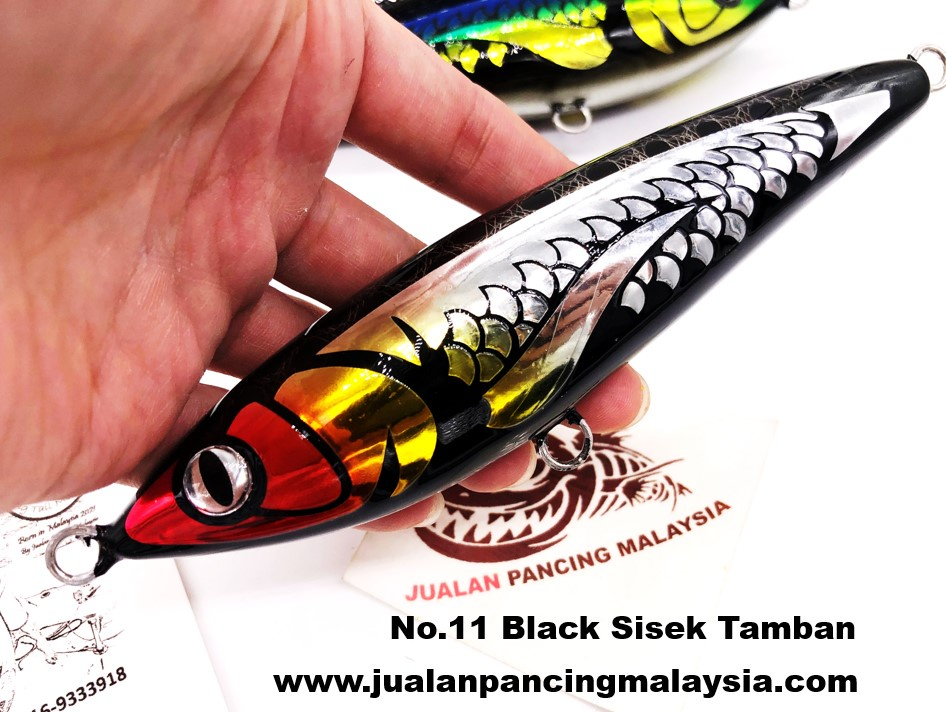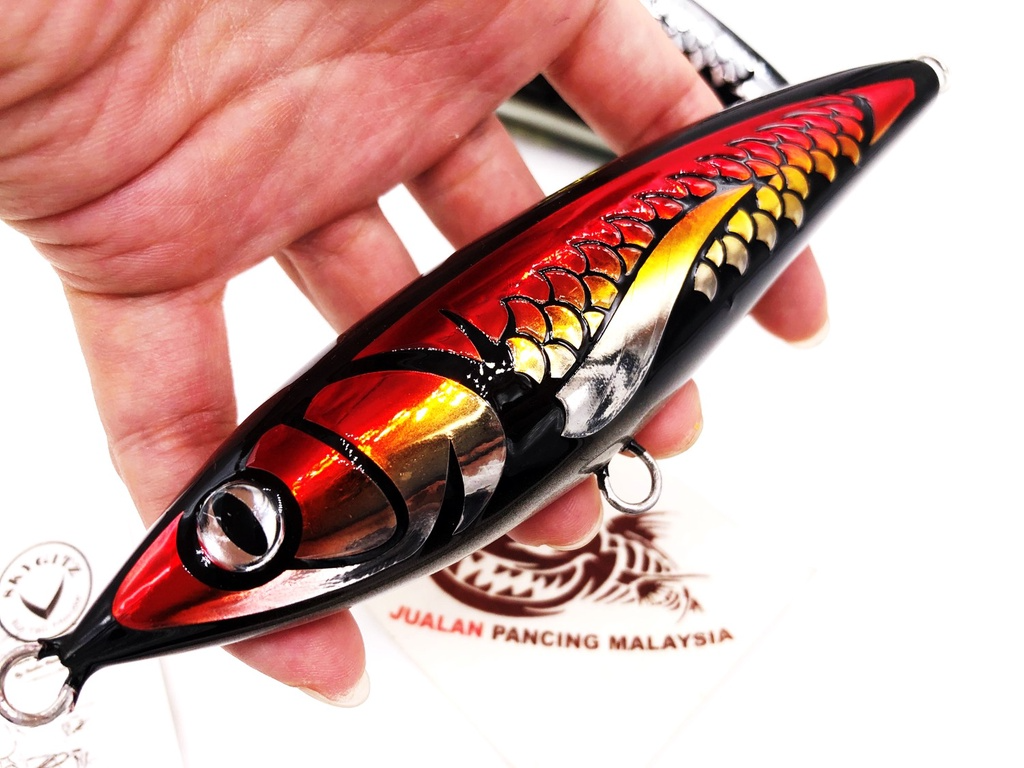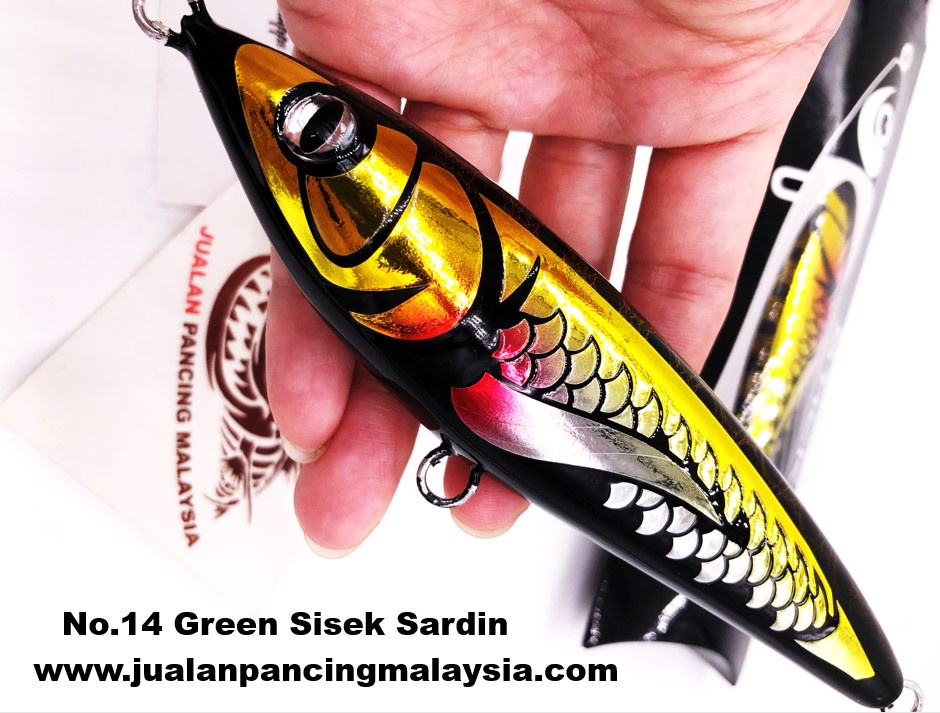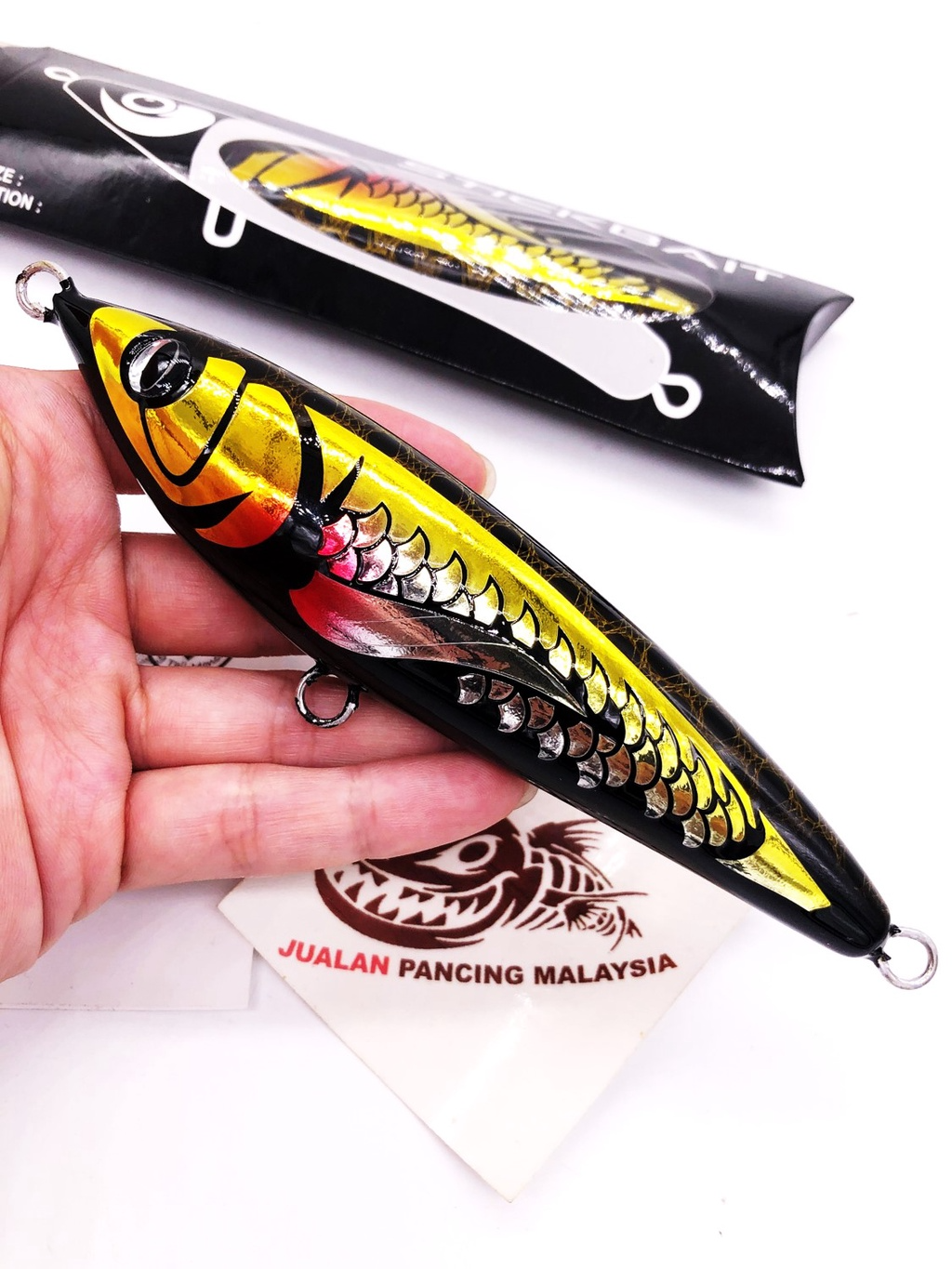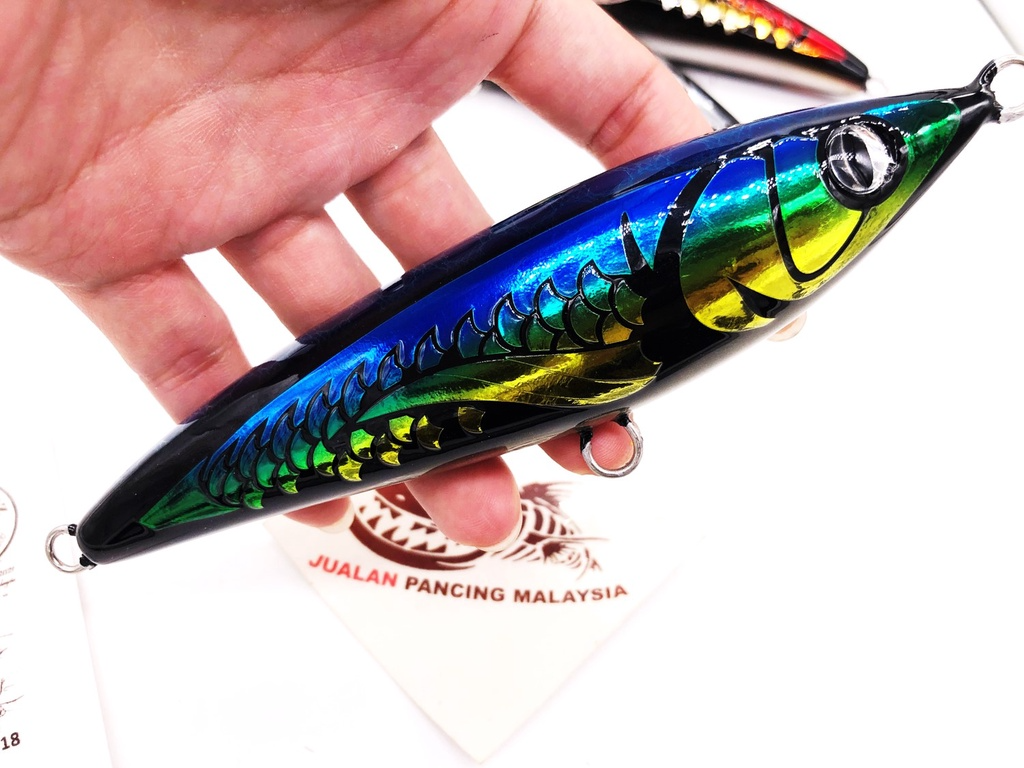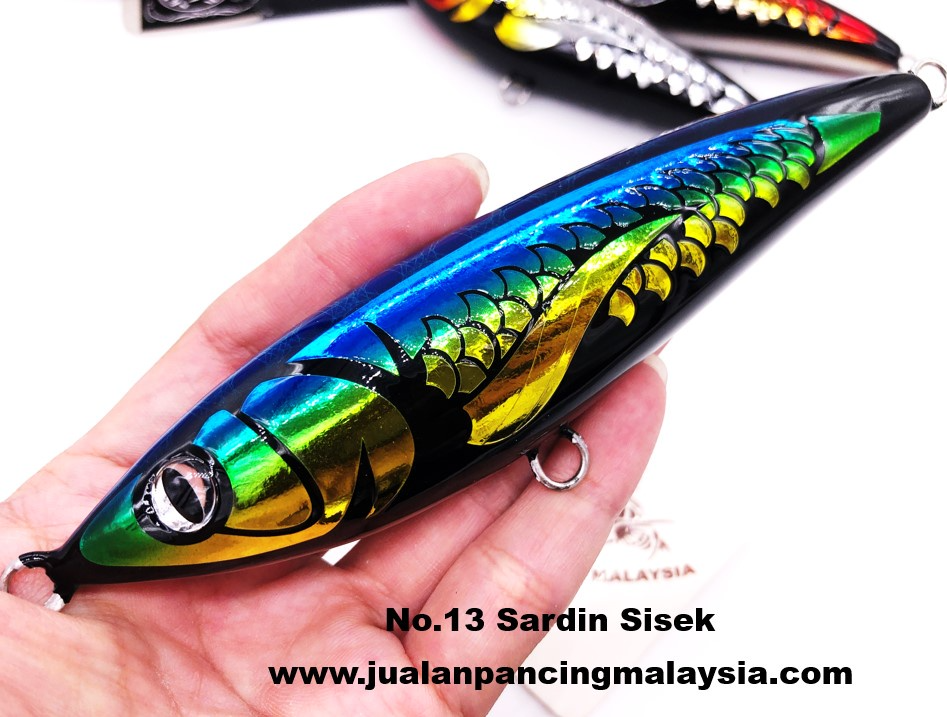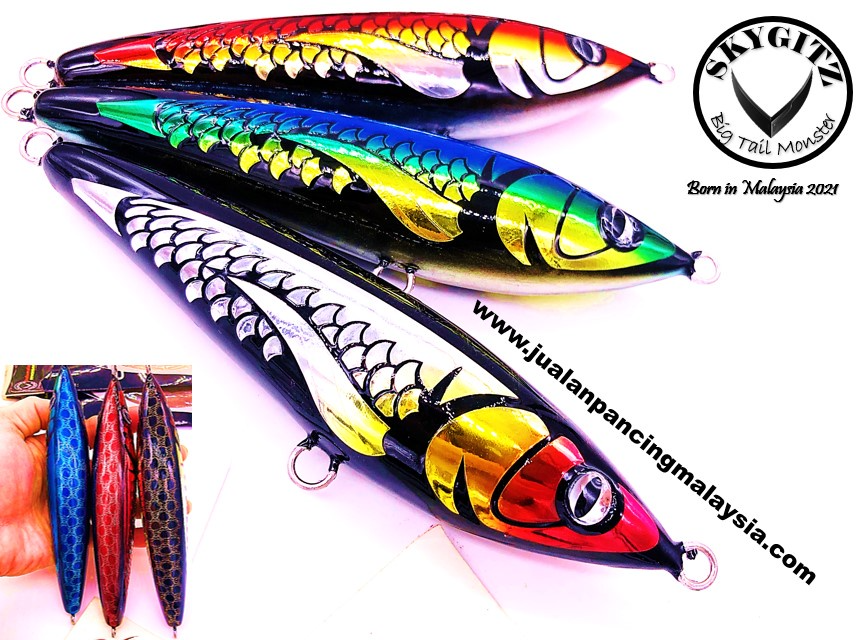 ---